Denon AVR-X2400H 7.2 Channel AV Surround Receiver with HEOS Black
Denon AVR-X2400H 7.2 Channel AV Surround Receiver with HEOS Black
The AVR-X2400H 7.2 channel AV Surround Receiver Black delivers incredibly immersive surround sound, plenty of amplifier power and unparalleled music playback options, thanks to built-in HEOS technology. The AVR-X2400H's 7 amplifier design means, you can run two dedica
... more
EAN: 04951035060650
Man. Part No.: AVR-X2400HBKE2GB
CLOSE
Clearance alternatives

Denon AVR-X2400H AV Receiver
The AVR-X2400H 7.2 channel AV Surround Receiver delivers state-of-the-art 3D surround sound and powerful music performances, thanks to built-in HEOS technology.
AMAZING 3D-SOUND.
Enjoy an exceptional surround sound experience with the latest audio formats including Dolby Atmos and DTS:X. The AVR-X2400H's 7 amplifier design means you can run two dedicated overhead speakers in a 5.1.2 configuration.
BLOCKBUSTING 3D-SOUND.
Surround yourself in cinema-grade sound from any direction. Feel every dimension in Dolby Atmos. Dolby Atmos transports you into the story with moving audio that flows all around you with breathtaking realism. Enjoy a 5.1 surround sound speaker system and 2 additional overhead speakers or 2 Dolby Atmos elevation speakers for the ultimate home theatre experience - including Dolby Surround upmixer for legacy content.
GEARED UP FOR 4K ULTRA HD.
Enjoy ultra-high-definition pictures, even from analogue and digital SD and HD video. The AVR-X2400H owns an advanced video processor to upscale existing lower resolution video from DVDs or other digital sources to true 4K. Thanks to the two HDMI outputs, you can even connect a TV and a projector in parallel.
NEXT GENERATION VIDEO FORMATS.
The AVR-X2400H supports High Dynamic Range (HDR) video format. It is even ready for Dolby Vision and HLG (Hybrid Log Gamma; via future firmware update). Dolby Vision transforms the viewing experiences with astonishing brightness, contrast, and colour.
SET-UP AND CONNECT WITH EASE.
The AVR-X2400H features the Audyssey MultEQ XT room acoustic measurement system. With the supplied microphone, it exactly analyses each speaker's output to optimise each channel. With the additional Audyssey MultEQ Editor App (available for purchase), very advanced users can go even further "under the hood" if desired. The AVR-X2400H is equipped with an advanced dual antenna system for robust and error-free streaming, featuring Bluetooth and Wi-Fi connectivity as well as Apple's AirPlay. Store your preferred set-up and sound mode for every source, so that you can access them quickly at the push of a button on the front panel and the remote control.
EVERYTHING UNDER CONTROL.
With the "Denon 2016 AVR Remote" app you can control the receiver's operation and even control your Denon Blu-ray player. With the HEOS app you easily command your multi-room streaming.
POWERFUL DSP AUDIO PROCESSING.
The AVR's DSP (Digital Sound Processor) chip features tremendous processing power with 4 300-MHz DSP cores that can process over 1 billion computations per second.
ENJOY SUPERB AUDIO FIDELITY.
The AVR-X2400H features high resolution audio decoding with multiple lossless file types including ALAC, FLAC and WAV at up to 24-bit/196-kHz along with compatibility for 2.8/5.6-MHz DSD files (DSD is the audio coding format of SACD).
FLEXIBILE ZONE PLAYBACK.
With the AVR-X2400H it's possible to enjoy 5.1-channel surround in one room, while another 'zone' plays another source—such as CD or streaming audio.
ACCURATE BASS ANYWHERE.
A single subwoofer can give an uneven bass response, with audible peaks and dips. The AVR-X2400H provides for two subwoofers to even out the low frequencies, for more accurate bass anywhere.
GET THE AMAZING HEOS EXPERIENCE.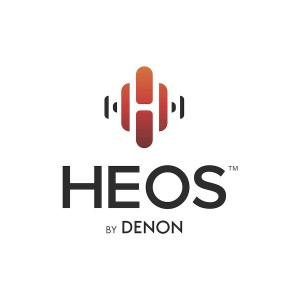 Enjoy your favourite music anywhere – and everywhere – around your home. Share music stored on your home network, Internet radio or streaming services with HEOS wireless speakers, or even other HEOS-capable receivers, throughout the house. Control it all with the free HEOS app. Enjoy music from Spotify, TuneIn, Sound Cloud, Mood:Mix, Tidal, Napster and Deezer.
SELECT THE PERFECT HEOS FOR YOUR SETUP.
The AVR-X2400H's built-in HEOS technology allows you to stream your favourite music wirelessly around your home to any HEOS speaker.
Additional Information
| | |
| --- | --- |
| Promotion | No |
| Manufacturer's Part No. | AVR-X2400HBKE2GB |
| EAN | 04951035060650 |
| Amplifier Award | 5 Star |
| HDMI In | 8 |
| HDMI Out | 2 |
| Amplifier Power | 150 |
| Number of channels | 7.2 |
| Warranty | 2 years |
| Video Upscaling | Yes |
| Connections | Analog, Bi-Wire, Component, Composite, Digital Coaxial, Digital Optical (TOSLINK), Ethernet, FM/AM, HDMI, Headphone, S-Video, Subwoofer, USB |
| Features | 4K Passthrough, Airplay, Audio Return Channel (ARC), Automatic Speaker Calibration, Bi-Wire, Bluetooth (In-Built), Digital Optical, DLNA, Dolby Atmos, Dolby Vision, DTS:X, Dynamic Volume Control, Ethernet, FM/AM, HDR, HEOS, InstaPrevue, Internet Radio, MHL, Network (Internet), Remote Control App, Spotify, USB, WiFi (In-Built) |
| Dolby Atmos | Yes |
| DTS: X | Yes |
| HDMI Support | 4K UltraHD / HDMI 2.0a / HDCP 2.2 |
| Multi-Room Zones | 2 |
| Subwoofer Output | Yes |
| THX Certification | No |
| Colour Output (Lumen) | No |
| Speaker Type | No |
| Amplifier Dimensions | (WxDxH): 434× 339 × 151 mm |
| Speaker Dimensions | No |
| Room Calibration | Audyssey |
| Unit Dimensions | (WxDxH): 434× 339 × 151 mm |
| Contrast Ratio | No |
| Speaker Award | No |
| Number of Drivers | N/A |
| Model | AVR-X2400H |
| Type of Finish | No |
Finance options* to help you afford the product you want!
If your order value is £389.00 or over you will be given the option to buy on finance when you reach the checkout.
Please note that not all products are available on finance.


We have two finance options available:
Buy Now Pay 6 Months Later
Buy Now Pay 12 Months Later
Please Note: A minimum 10% deposit is payable up front on credit or debit card on all finance orders.
How to Apply
Applying for finance is simple. All you need to do is call us on 0800 634 4484 during opening hours and we will be able to process your order.
Who is the finance agreement with?
The finance agreement is with Hitachi Consumer Credit, one of the largest money lenders in the UK.
*Finance is available to UK applicants 18 years of age or older and subject to status. Finance is not available for business customers. Prices are correct at time of going to press and are subject to change during the term of this offer without notice. Terms and conditions are available on request. Finance agreements are available on orders between £389 and £10,000 (including VAT and shipping). Please ensure you are able to keep up repayments of any finance package taken.
Now Group UK Ltd trading as Exceptional AV operates under a Consumer Credit Licence, No. 560813.
This licence is issued by The Director General of Fair Trading at the Office of Fair Trading in accordance with the Consumer Credit Act 1974.