ADD Bose Bass Module 700 White
Love your new Bose Soundbar 700 White but want to kick the performance up a notch? Add the Bose Bass Module 700—it's the difference between hearing bass and feeling thunder. Designed exclusively for the Bose Soundbar 700, it's the best wireless bass module we've
... more
EAN: 0017817789608
Man. Part No.: 809108-4200
Description
Bose Bass Module 700
(White)
The Bose Soundbar 500 is a great start, but if you're looking to amp up the performance, just add the Bose Bass Module 500. Designed for the Bose Soundbar 500, the Bose Bass Module 500 takes your music, movies and more to a whole new level. It's thunderous bass in a compact, 25-centimetre cube with wireless connectivity—making it easy to hide, but even easier to hear. Who says you need a big box for big bass? Not us.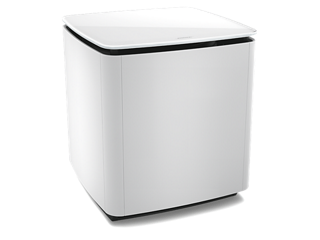 Love your new Bose Soundbar 700 but want to kick the performance up a notch? Add the Bose Bass Module 700—it's the difference between hearing bass and feeling thunder. Designed exclusively for the Bose Soundbar 700, it's the best wireless bass module we've ever designed for any of our home cinema systems. In fact, it's the best performance you can get for a subwoofer this size. It connects wirelessly to your soundbar and adds even more depth and impact to everything from explosive movie effects to house-rocking playlists.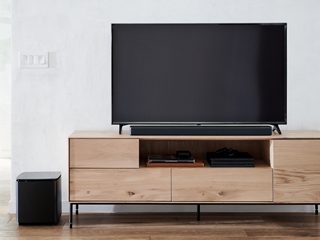 With its premium glass-top finish, the Bose Bass Module 700 offers a sophisticated look you won't find in typical subwoofers or home cinema equipment. Of course, this isn't typical equipment. This subwoofer delivers a dynamic range of bass from a powerful driver and generously sized port with QuietPort technology that virtually eliminates distortion. So go ahead, turn up the music and feel that rhythm move through the house.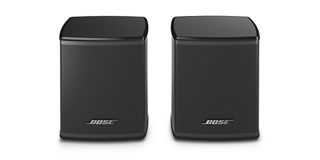 Ready for more? Take your listening experience to the next level by adding full-on surround sound. Just add the Bose Surround Speakers to your Bose Soundbar 700 and Bose Bass Module 700 to feel completely immersed in every moment of your music, movies and TV. The surround speakers have a wireless range of 9 metres. Even better? They stand less than 11 cm high and blend nicely into your room.
Spec
Additional Information
| | |
| --- | --- |
| Promotion | No |
| Manufacturer's Part No. | 809108-4200 |
| EAN | 0017817789608 |
| Warranty | No |
| Speaker Type | Subwoofer |
| Speaker Award | No |
| awards | No |
| Colour | Black, White |
| Features | No |
| Speaker Dimensions | No |
| Type of Finish | Matt |
| Type of Tweeter | No |
| Recommended Amplifier Requirements | No |
| Number of Drivers | 1 |
| Driver Size | No |
| Type of Connection | No |
Finance
Finance options* to help you afford the product you want!
If your order value is £389.00 or over give us a call to buy on finance.
Please note that not all products are available on finance.


We have two finance options available:
Buy Now Pay 6 Months Later
Buy Now Pay 12 Months Later
Please Note: A minimum 10% deposit is payable up front on credit or debit card on all finance orders.
How to Apply
Applying for finance is simple. All you need to do is call us on 0800 634 4484 during opening hours and we will be able to process your order.
Who is the finance agreement with?
The finance agreement is with Hitachi Consumer Credit, one of the largest money lenders in the UK.
*Finance is available to UK applicants 18 years of age or older and subject to status. Finance is not available for business customers. Prices are correct at time of going to press and are subject to change during the term of this offer without notice. Terms and conditions are available on request. Finance agreements are available on orders between £389 and £10,000 (including VAT and shipping). Please ensure you are able to keep up repayments of any finance package taken.
Now Group UK Ltd trading as Exceptional AV operates under a Consumer Credit Licence, No. 560813.
This licence is issued by The Director General of Fair Trading at the Office of Fair Trading in accordance with the Consumer Credit Act 1974.