Bose QC35 MKII QuietComfort 35 Noise Cancelling Wireless Headphones Black
QuietComfort 35 MKII wireless headphones Black. Google Assistant Included just press and hold the Action button, and start a conversation with your Assistant. Free yourself from wires and connect easily to your devices with Bluetooth and NFC pairing. Volume-optimised EQ
... more
EAN: 0017817770613
Man. Part No.: 789564-0010
Description
Bose QC35 MKII QuietComfort Wireless Headphones
(Black)

Includes ... THE GOOGLE ASSISTANT
Just press and hold the Action button, and start a conversation with your Assistant.

Bose cuts the cord and boosts sound quality to produce a highly desirable pair of portable on-ears
- WHF 2016
The best from Bose.
Now with the Google Assistant built in.
QuietComfort wireless headphones II are engineered with world-class noise cancellation. And now they're even better. With the Google Assistant built in, you can play music, receive texts and get answers without glancing at your phone.
QC35 IIs have the Google Assistant built right into the headphones. That means you can play music, receive texts, manage your daily tasks and get answers—all with your voice. Just press and hold the Action button, and start a conversation with your Assistant. And the QuietComfort 35 wireless headphones II still feature our world-class noise cancelling technology that blocks noise and lets you lose yourself in your music.
If you're not a Google user, don't worry. You can use the Action button to adjust your level of noise cancellation between three settings.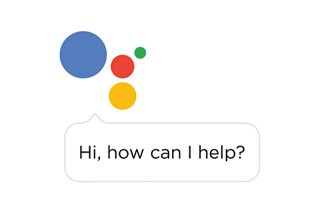 So, what exactly can you say to your Google Assistant? Plenty. It can help you get home, remind you to pick up the dry cleaning or prepare you for the rain. Explore a few common commands. The list goes on and on—and you don't even need to glance at your phone.
We spent 40+ years of research in pursuit of the best noise cancellation in the world. Then we obsessed about making it wireless. The result: QuietComfort® 35 wireless headphones. Free yourself from wires and connect easily to your devices with Bluetooth® and NFC pairing. Volume-optimised EQ gives you balanced audio at any level, while a noise-rejecting dual-microphone system provides clear calls, even in windy and noisy environments.

These are our best headphones. In making them wireless, we had one goal: seamlessly merge Bluetooth® and our Acoustic Noise Cancelling technology together with no compromise to the technologies or the audio performance that we're known for. Try them for yourself — then try to live without them.
- Google Assistant - Just press and hold the Action button, and start a conversation with your Assistant.
- Industry-leading noise cancellation makes quiet sound quieter and music sound better
- Wireless connectivity to your devices through Bluetooth ® and NFC pairing
- Up to 20 hours of wireless listening per charge, and 40 hours when wired
- Premium materials make them lightweight and comfortable for all-day listening
- Bose® Connect app helps manage paired devices and gives you a personalised experience
You turn them on, and noise instantly fades away. Your favourite songs soar to new heights, sounding so rich and clear you might feel like you're hearing them for the very first time. It's magical to the ear — but it's not magic. It's the precise arrangement of microphones inside and outside the earcups. It's proprietary electronics that continuously measure, compare and react to outside noises. And it's the electronics sending an equal and opposite signal to the earcups' speakers to cancel those noises. All so you can enjoy the music you love — or the silence you need.
Exceptionally strong battery life
It's thought that battery life suffers with wireless headphones. We changed that way of thinking. How? By customising the size and shape of our lithium ion battery to optimise the space available in the earcup—all without compromising fit or comfort. You now enjoy up to 20 hours while using the headphones wirelessly, a significant duration for wireless headphones. You also get up to 40 hours for wired use.
The electronic noise floor is another obsession for us. A headphones' noise floor is that soft hiss you might hear when listening in quiet environments. Because that noise is measurable, we continuously tweaked the electronics in QC®35 headphones until that soft hiss became virtually undetectable.
Premium materials for all-day comfort
Materials matter. That's why the QC®35 headband isn't just soft, it's luxurious. Wrapped in Alcantara®—the soft covering material used by prestigious international companies in various applications, like yachts and high-end automobiles—it provides a welcome comfort designed for all-day listening. The ear cushions are manufactured from a synthetic protein leather and contain a silicone bead for passive noise reduction.
Lightweight and durable? How?
The perception is lightweight headphones are made of plastic and easily broken. So we don't use plastic. We use glass-filled nylon that provides for a lightweight feel but a high level of durability. These headphones also have strong finishing touches. Stainless steel is used for the headband spring and pivots to ensure the headphones are durable enough for everyday use.
Connecting to Bluetooth® devices and switching between them—say, from your iPad to iPhone when a call comes in—is now delightfully easy. The free Bose® Connect app manages all connections with an intuitive graphic interface. Once paired with multiple devices, the headphones will switch between them automatically whenever you want. The app also provides software updates, product tips and even lets you personalise your settings.
Spec
Additional Information
| | |
| --- | --- |
| Promotion | No |
| Manufacturer's Part No. | 789564-0010 |
| EAN | 0017817770613 |
| awards | 5 Star, Awards Winner 2018 |
| Warranty | 2 years |
| Wireless | Yes |
| In-Built Microphone | Yes |
| Headphone Type | Around-Ear |
Finance
Finance options* to help you afford the product you want!
If your order value is £389.00 or over give us a call to buy on finance.
Please note that not all products are available on finance.


We have two finance options available:
Buy Now Pay 6 Months Later
Buy Now Pay 12 Months Later
Please Note: A minimum 10% deposit is payable up front on credit or debit card on all finance orders.
How to Apply
Applying for finance is simple. All you need to do is call us on 0800 634 4484 during opening hours and we will be able to process your order.
Who is the finance agreement with?
The finance agreement is with Hitachi Consumer Credit, one of the largest money lenders in the UK.
*Finance is available to UK applicants 18 years of age or older and subject to status. Finance is not available for business customers. Prices are correct at time of going to press and are subject to change during the term of this offer without notice. Terms and conditions are available on request. Finance agreements are available on orders between £389 and £10,000 (including VAT and shipping). Please ensure you are able to keep up repayments of any finance package taken.
Now Group UK Ltd trading as Exceptional AV operates under a Consumer Credit Licence, No. 560813.
This licence is issued by The Director General of Fair Trading at the Office of Fair Trading in accordance with the Consumer Credit Act 1974.