Denon HEOS Bar slimline soundbar
Denon HEOS Bar slimline soundbar
The HEOS Bar delivers exceptional performance to enhance the sound from a TV or Blu-ray player, while retaining the elegance of a slimline soundbar – and the ability to act as an audio streaming solution. Whether you place it on a sideboard or mount it on your wall, t
... more
EAN: 4951035060018
Man. Part No.: HEOS Bar
Description
Denon HEOS Bar
BREAKING SOUND BARRIERS.
Whether you place it on a sideboard or mount it on your wall, the HEOS Bar lets you experience thrilling HD home cinema and sensational music streaming. Break the sound barriers and get the room filling sound your TV deserves. The HEOS Bar delivers exceptional performance with state-of-the-art signal processing, amplification and 9 high-performance drivers. It's an amazing upgrade for even the largest screens. Four 4K-compatible HDMIs let you use the HEOS Bar even with multi-source AV set-ups, while HEOS integration allows you to enjoy all your music wirelessly.
PERFECT SOUND MADE SIMPLE.
Setup and operation are easy. Simply connect the HEOS Bar to your TV's HDMI Audio Return Channel (ARC) input. Within minutes the soundbar is ready to perform. Control all your sound via the HEOS App, or command the HEOS Bar with your TV remote.
GET THE AMAZING HEOS EXPERIENCE.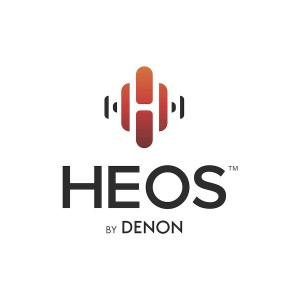 Connect any HEOS device you like and raise the bar for your sound. Stream different music to every room or the same music to all rooms using your home network. Share your favourite tunes via Bluetooth®. Have it all at your fingertips with the intuitive HEOS App.
DESIGNED WITH STYLE IN MIND.
With incredible sound and a sleek, slimline design, the HEOS Bar has been carefully crafted to compliment any home. Suitable for screens over 50 inches, it is designed to improve the sound of even the largest TV sets.
ENCOUNTER 4K ULTRA HD.
The HEOS Bar is absolutely future-proof with the latest HDMI standards. Four HDMI 2.0a/HDCP 2.2 inputs make sure that you can enjoy your movies in 4K Ultra HD. If your TV has limited 4K switching capabilities, don't worry, simply connect your 4K sources directly to the bar. For the best multi-channel sound, the HEOS Bar offers class-leading audio format support with Dolby TrueHD and DTS-HD Master Audio.
SHARE YOUR MUSIC ANYWHERE YOU LIKE.
Play your personal music collection throughout the whole HEOS ecosystem. Even in high-resolution. The HEOS Bar supports all major streaming formats. Control the music in every room with the HEOS App. All the great music services are fully integrated. Set the mood that's just right for the moment.
Spec
Additional Information
| | |
| --- | --- |
| Promotion | No |
| Manufacturer's Part No. | HEOS Bar |
| EAN | 4951035060018 |
| Amplifier Award | No |
| Warranty | 2 years |
| HDMI In | 4 |
| HDMI Out | 1 |
| Amplifier Power | No |
| Number of channels | No |
| Video Upscaling | No |
| Connections | Digital Coaxial, Digital Optical (TOSLINK), Ethernet, HDMI, USB |
| Features | Airplay, Audio Return Channel (ARC), Automatic Speaker Calibration, Bluetooth (In-Built), Digital Optical, DLNA, Ethernet, Internet Radio, Network (Internet), Remote Control App, Spotify, USB, WiFi (In-Built) |
| Dolby Atmos | No |
| DTS: X | No |
| HDMI Support | 4K UltraHD / HDMI 2.0a / HDCP 2.2 |
| Multi-Room Zones | No |
| Subwoofer Output | No |
| THX Certification | No |
| Colour Output (Lumen) | No |
| Speaker Type | No |
| Amplifier Dimensions | (H x W x D): 72 x 1100 x 148 mm |
| Speaker Dimensions | No |
| Room Calibration | No |
| Unit Dimensions | No |
| Contrast Ratio | No |
| Speaker Award | No |
| Number of Drivers | N/A |
| Model | No |
| Type of Finish | No |
Finance
Finance options* to help you afford the product you want!
If your order value is £389.00 or over you will be given the option to buy on finance when you reach the checkout.
Please note that not all products are available on finance.


We have two finance options available:
Buy Now Pay 6 Months Later
Buy Now Pay 12 Months Later
Please Note: A minimum 10% deposit is payable up front on credit or debit card on all finance orders.
How to Apply
Applying for finance is simple. All you need to do is call us on 0800 634 4484 during opening hours and we will be able to process your order.
Who is the finance agreement with?
The finance agreement is with Hitachi Consumer Credit, one of the largest money lenders in the UK.
*Finance is available to UK applicants 18 years of age or older and subject to status. Finance is not available for business customers. Prices are correct at time of going to press and are subject to change during the term of this offer without notice. Terms and conditions are available on request. Finance agreements are available on orders between £389 and £10,000 (including VAT and shipping). Please ensure you are able to keep up repayments of any finance package taken.
Now Group UK Ltd trading as Exceptional AV operates under a Consumer Credit Licence, No. 560813.
This licence is issued by The Director General of Fair Trading at the Office of Fair Trading in accordance with the Consumer Credit Act 1974.