Marantz NR1508 AV Receiver Silver
Marantz NR1508 AV Receiver Silver
The NR1508 AV Receiver Silver-Gold features expanded connectivity including built-in HEOS wireless multi-room audio technology, to enable you to enjoy your favourite music anywhere and everywhere around your home. You can explore and play music from your own music libra
... more
EAN: 4951035060735
Man. Part No.: NR1508 Silver-Gold
Description
Marantz NR1508 AV Receiver
(Silver-Gold)
Key Features
- 5-channel discrete power amplifier, 85 W per channel
- 4K/60 Hz full-rate pass-through, 4:4:4 color resolution, HDR and BT.2020, plus Dolby Vision compatibility and Hybrid Log Gamma (HLG; via future firmware update)
- 6 HDMI inputs (incl. 1 front) with full HDCP 2.2 support
- Dolby TrueHD and DTS-HD Master Audio
- Built-in Wi-Fi with 2.4GHz/5GHz dual band support
- HEOS wireless multiroom integration
- AirPlay, Bluetooth, Internet Radio, Spotify Connect, Tidal, Deezer, Network Audio Streaming
- DSD (2.8/5.6MHz), FLAC, ALAC and WAV support
- Audyssey MultEQ, Dynamic Volume and Dynamic EQ
- Colour-coded speaker terminals, Setup Assistant, Advanced GUI, Marantz 2016 AVR Remote App
- Intelligent ECO mode with off/on/auto setting
Designed to deliver a thrilling sonic experience, the NR1508 AV Receiver features expanded connectivity including built-in HEOS wireless multi-room audio technology, to enable you to enjoy your favourite music anywhere and everywhere around your home. You can explore and play music from your own music library, from online streaming music services, and from thousands of Internet radio stations using the free HEOS app for smartphones and tablets, with high resolution audio fully supported for incredible fidelity.
The NR1508 also features Bluetooth and AirPlay compatibility to stream music directly from any compatible device. For high resolution surround from your favourite movie soundtracks the NR1508 is equipped with advanced 32-bit DSP processing supporting all the major sound formats, including Dolby TrueHD and DTS-HD Master Audio. Its power amplifier section features high current discrete power transistors and identical circuit topology for all 5 channels, and is compatible with low impedance 4 ohm speakers. The video section features 6 HDMI inputs (including 1 on the front panel), with full compatibility with the latest 4K Ultra HD video specification, including 60 Hz full rate content, 4:4:4 Pure Color sub-sampling, BT.2020, HDR and Dolby Vision compatibility.
It's also HDCP 2.2 compliant, for 4K Ultra HD copy-protected content. HLG (Hybrid Log Gamma) pass-through for future HDR broadcast content will be supported via a firmware update. Like the HEOS app, the "Marantz 2016 AVR Remote" control app is available free for Android and iOS from the Apple app store, Google Play and the Amazon appstore.
Designed to deliver a thrilling sonic experience, the NR1506 A/V receiver features expanded connectivity, including built-in Wi-Fi and Bluetooth and dual antennas that lets you wirelessly stream your favorite tracks from your devices. The NR1506 is also equipped with AirPlay so you can listen to your favorite iTunes tracks wirelessly from your iPod touch, iPhone and iPad.
Powerful 7 Channel Discrete Amplifier with Eco Mode
The NR1508's power amp section features discrete high-current output devices for superb sound with both music and movies, with, identical power on all 5 channels for precision sound. Rated at 85 watts per channel, the NR1508 features low-impedance drive capability, for excellent speaker control, and is compatible with 4 ohm speakers too. Meanwhile the Eco mode provides energy savings: it features an on-screen Eco meter, while it's also possible to use the receiver in power-saving mode, either reducing the maximum output power or adopting low-power strategies at more modest settings – and all without any effect on the superb sound quality.
Latest HDMI - HDR, Dolby Vision, HLG, and HDCP 2.2 Compatible
Six HDMI inputs – including one on the front panel for quick connections – feed the NR1508's advanced video section, supporting the latest HDMI specification, including 4K Ultra HD 60Hz video, 4:4:4 Pure Color sub-sampling, BT.2020 and HDR pass-through support on every input. Dolby Vision compatibility is now supported, too, with pass-through for new HDR broadcast format HLG (Hybrid Log Gamma) to be enabled via a future firmware update.
HDCP 2.2 compatibility on all HDMI inputs, for 4K Ultra HD copy-protected content, ensures the NR1508 is ready for the next generation of Blu-ray disc players, set-top boxes and 4K Ultra HD streams and downloads. The NR1508 also features Audio Return Channel (ARC), which lets you stream audio from your TV via a single HDMI connection (no need for a separate digital audio cable).
Built-in Bluetooth, Wi-Fi, and AirPlay
The NR1508 is equipped with an advanced dual antenna system for Bluetooth and Wi-Fi streaming, for a robust connection even in congested urban environments. Apple's AirPlay lets you listen to your favourite tracks wirelessly from iOS devices such as iPhones and iPads.
HEOS: the Perfect Solution for Wireless Multi-Room Music Streaming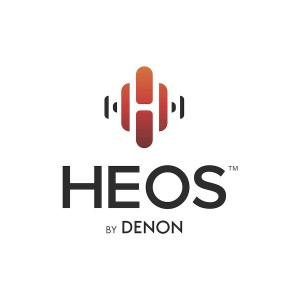 With built-in HEOS technology, the NR1508 becomes a key component of the HEOS wireless multi-room system. Add more HEOS speakers, and enjoy your music anywhere and everywhere around your home, all controlled via the free HEOS app. Play the same song in every room, or a different song in every room.
Multiple streaming services can be played on the NR1508 or any other connected HEOS devices, including Spotify, TuneIn Internet radio, Sound Cloud, Tidal, Napster or Deezer (*). You can also stream music from your phone, USB stick, or local network drives, with favourites and playlist functions supported.
*Availability differs by area, subscription may be required.

Hi Res Audio
The NR1508 lets you discover the incredible fidelity of high resolution audio tracks via the front panel USB port or network sources, with the ability to decode ALAC, FLAC and WAV lossless files up to 24-bit/192-kHz, as well as DSD 2.8MHz and 5.6MHz tracks (the audiophile format of SACD). You can also listen to other popular file types, such as MP3.
Dual Subwoofer Outputs
A single subwoofer demands optimum placement within the room for the best bass response: depending on its location, the low-frequency response at the main listening position can be uneven with audible peaks and dips. The NR1508 supports two subwoofers: used in different locations, these will even out the low-frequency response for more accurate bass anywhere in the listening area.


Smart TV Connectivity
Via the HDMI CEC (consumer electronics control) functionality on some Smart TVs, it's possible to control the NR1508 with the TV's remote handset. With the receiver's "HDMI control" set to ON, set "Smart Menu" receiver control functions and the TV's Smart Menu home screen will provide you direct access to source and surround mode selections, the main setup menu, and Smart Select configuration presets.
Spec
Additional Information
| | |
| --- | --- |
| Promotion | No |
| Manufacturer's Part No. | NR1508 Silver-Gold |
| EAN | 4951035060735 |
| Amplifier Award | No |
| HDMI In | 6 |
| HDMI Out | 1 |
| Amplifier Power | 85 |
| Number of channels | 5.1 |
| Warranty | 2 |
| Video Upscaling | No |
| Connections | Analog, Digital Coaxial, Digital Optical (TOSLINK), Ethernet, FM/AM, HDMI, Headphone, S-Video, Subwoofer, USB |
| Features | 4K Passthrough, Airplay, Audio Return Channel (ARC), Automatic Speaker Calibration, Bluetooth (In-Built), Digital Optical, DLNA, Dolby Vision, Dynamic Volume Control, Ethernet, FM/AM, HDR, HEOS, InstaPrevue, Internet Radio, MHL, Network (Internet), Remote Control App, Spotify, USB, WiFi (In-Built) |
| Dolby Atmos | No |
| DTS: X | No |
| HDMI Support | 4K Passthrough |
| Multi-Room Zones | No |
| Subwoofer Output | Yes |
| THX Certification | No |
| Colour Output (Lumen) | No |
| Speaker Type | No |
| Amplifier Dimensions | (Width x Depth x Height) 440cm x 105cm x 376cm |
| Speaker Dimensions | (W x H x D): 440 x 105 x 376 mm |
| Room Calibration | No |
| Unit Dimensions | No |
| Contrast Ratio | No |
| Speaker Award | No |
| Number of Drivers | N/A |
| Model | NR1508 |
| Type of Finish | No |
Finance
Finance options* to help you afford the product you want!
If your order value is £389.00 or over you will be given the option to buy on finance when you reach the checkout.
Please note that not all products are available on finance.


We have two finance options available:
Buy Now Pay 6 Months Later
Buy Now Pay 12 Months Later
Please Note: A minimum 10% deposit is payable up front on credit or debit card on all finance orders.
How to Apply
Applying for finance is simple. All you need to do is call us on 0800 634 4484 during opening hours and we will be able to process your order.
Who is the finance agreement with?
The finance agreement is with Hitachi Consumer Credit, one of the largest money lenders in the UK.
*Finance is available to UK applicants 18 years of age or older and subject to status. Finance is not available for business customers. Prices are correct at time of going to press and are subject to change during the term of this offer without notice. Terms and conditions are available on request. Finance agreements are available on orders between £389 and £10,000 (including VAT and shipping). Please ensure you are able to keep up repayments of any finance package taken.
Now Group UK Ltd trading as Exceptional AV operates under a Consumer Credit Licence, No. 560813.
This licence is issued by The Director General of Fair Trading at the Office of Fair Trading in accordance with the Consumer Credit Act 1974.